Colleen Harvey, CFA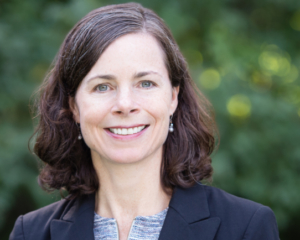 Colleen oversees portfolio management at Colorado Capital Management and is responsible for investment strategy, research, and trading of client accounts. She also leads the firm's Investment Committee and contributes to the CCM Quarterly Newsletter.
With almost twenty years of experience in the wealth management investment industry, Colleen specializes in customizing investment strategies to address clients' financial goals and circumstances. She has been with CCM since 2014 and spent close to ten years with Fidelity Investments in Boston, where she served as a portfolio manager for high net worth clients. She has also worked as a financial advisor at Merrill Lynch and as a research associate at a hedge fund.
Colleen has a bachelor's degree from the University of Notre Dame, a master's degree from Tufts University, and holds the Chartered Financial Analyst (CFA) designation. She lives in Boulder with her husband and three sons, and enjoys the wealth of outdoor activities including hiking, skiing, and running. Colleen is also an active volunteer in her children's schools and the Notre Dame Club of Denver, and belongs to the CFA Society of Colorado.