Debbie Huttner, JD, MBA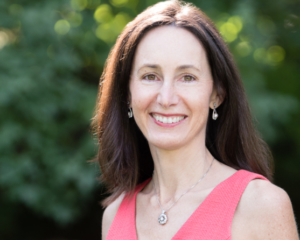 Debbie is a financial advisor and the Impact Investment Specialist at Colorado Capital Management. She is passionate about helping clients invest not just for financial returns, but also to make a positive social and environmental impact. Debbie works with individuals, families and private foundations who wish to align their investment portfolios with their most deeply cherished values. She also works with clients on financial planning and conventional (non-impact) investment strategies.
Debbie has held a variety of high-level positions in both the corporate and non-profit sectors. As Vice President at Time Warner, she oversaw corporate development and investments for CNN Interactive. Prior to that, she served as Director of Business Development for RCN, where she structured over $100 million in telecom mergers and acquisitions.
After leaving Time Warner, Debbie founded The Wellness Initiative, a non-profit that improved the physical health, social and emotional development, and academic performance of low-income youth through yoga-based wellness programs. The organization served tens of thousands of students and teachers throughout its 9-year lifespan. It was funded by a wide range of foundations, individuals and corporate donors prior to its 2015 merger into the PassageWorks Institute.
Debbie is a graduate of Brown University (BA 1992) and NYU School of Law and Stern School of Business (JD/MBA 1997). She is admitted to the bars of both New York and Colorado.
Debbie seeks to make an impact in all aspects of her life, especially with her two children Evy and Lee.