Elizabeth Jacques, CFP®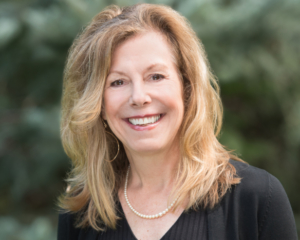 Liz is a vice president at Colorado Capital Management. For the past 25 years, Liz has assisted high net worth clients with meeting their financial needs.
During the first part of her career, she worked with large banks, first as a fixed-income securities analyst and trader, then as a commercial real estate lender for multi-million dollar developments, and finally as a relationship manager with The Citibank Private Bank. Liz provided her clients with banking, portfolio management, risk management, and estate planning services. This training laid the groundwork for the next stage of her career as a business owner and senior executive of two family office firms that provided similar services to a small number of wealthy families.
Liz and her husband Paige live in Boulder with Ritz, their Chesapeake Bay retriever/lab mix. Liz is on the Leeds School of Business Women's Council at the University of Colorado, a member of the Boulder County Estate Planning Council, and a volunteer for the Colorado Music Festival. She is a former member of the National Ski Patrol and is passionate about cycling, golfing and fly fishing.
Liz holds an undergraduate degree from James Madison University, an MBA from Virginia Commonwealth University, and the Certified Financial Planner certification.