Julia Wentworth, MBA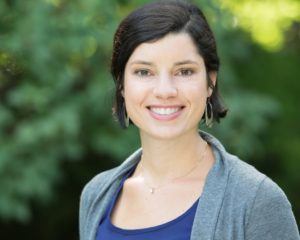 Julia began her tenure at Colorado Capital Management in early 2017 after receiving her MBA from the Leeds School of Business at the University of Colorado, Boulder. Julia initially supported CCM client service and operations, however her aptitude for financial planning and desire to work more in-depth with clients transitioned her into an advisory role in 2018. Julia is drawn to wealth management because of the crossover it provides between the qualitative components of relationship building and coaching, and the quantitative components of investing and financial analysis.
Julia has an eight-year history working in the nonprofit sector. She began her career in performing arts production in Telluride, returning to Boulder in 2012 to work in the mental health sector and pursue graduate school. She is passionate about health and wellness, both mental and physical, and has devoted extensive volunteer hours to causes in these areas.
In her free time Julia gets outside as much as possible. She is an avid runner, hiker, biker and skier. When not on outdoor adventures, Julia frequents as much live music as possible and enjoys time with her friends, siblings, and baby niece in Boulder.