Last week I had the absolute pleasure of listening and watching my partner Steve present to The Financial Planning Association of Denver, "Imp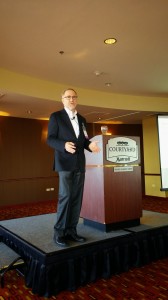 act Investing: The Next Big Thing".  Steve gave an eloquent and passionate overview of how advisors might want to get involved with Impact Investing.  For those of you that are new or unaware, Impact Investing are for those that want to combine purpose and profit, own assets that are aligned with their values, and address the most challenging issues of our time.
Steve did a great job and I was proud of his pioneering work in the world of Impact Investing.
Posted by Lee Strongwater, WMS