Inheritor
When you inherit wealth, it's not unusual to experience varied and conflicting emotions. You may gain a sense of well-being from your new financial security, or excitement about possibilities that were previously out of reach. However, new wealth also brings the added responsibility and pressure of making smart financial decisions, and this is where Colorado Capital Management can help.
Our experienced money managers can give you the personal guidance and independent investment advice necessary to help protect and grow your inheritance while also relieving you of the burden of day-to-day management.
Case Study
Emily, Young Inheritor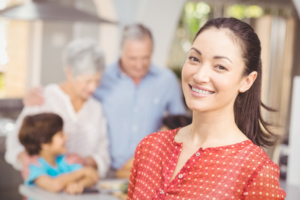 After Emily's inheritance was distributed, she was frustrated by the lack of attention he received from the big Wall Street brokerage firm her parents had been using. This lack of attention was evident when analyzing her $1,500,000 portfolio, which consisted of a handful of individual stocks and very expensive, under-performing mutual funds, high fees and rapidly falling market values. Not surprisingly, Emily was struggling with how to properly manage and invest her inheritance and plan for her family's long-term financial security.
The Details
Received a $1.5 million distribution from a trust

Recently married and expecting a first child

Frustrated by current brokerage firm

Portfolio only consisted of a handful of individual stocks and very expensive, under-performing mutual funds
The Solution
Emily and her husband interviewed several firms, but chose the financial planners at Colorado Capital Management based on our track record and reputation, our service offerings, and their comfort level with our people and our approach. We worked with Emily to help her answer all of her key financial questions, including:
"Should I sell now, or wait and hope the share price goes back up?"

"Are these good investments for me?"

"What should I be doing about saving for my child's college education?"

"I want to start a business. How should the business be worked into the overall plan?"
Once these questions were answered, we came up with a comprehensive wealth management strategy that was designed to meet both her family's current and long-term financial needs.