Steven L. Ellis, CFA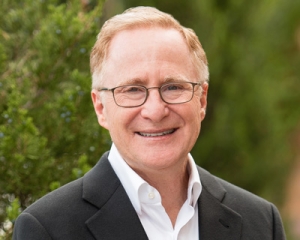 Steve is the founder and president of Colorado Capital Management. He has over 30 years of experience in the financial industry. His early work included teaching college courses in accounting and finance, consulting for a major accounting firm, and researching and acquiring investments as the chief due diligence officer of a national financial planning firm. Since 1989, he has advised individual and institutional investors on the management of their wealth. Steve is a Chartered Financial Analyst (CFA), holds a business degree from the University of Colorado, magna cum laude, and a master's degree from Cornell University.
Steve is currently spearheading the firm's work in the area of impact investing. He has dedicated himself to helping build the field, and is writing a guide to the impact investing industry. Steve is a frequent and passionate speaker on the topic, presenting at various conferences and events, and as a faculty member at the Middlebury Institute of International Studies.
Steve is married, with two daughters, enjoys hiking, biking, skiing and tennis, and is very active in the community. He has served on numerous boards and committees for a wide array of non-profit organizations, including, most recently, Rose Community Foundation, Jewish Family Service, and Friendship Bridge. His passion for impact and community service helped lead Colorado Capital Management to become a Certified B Corporation, to create the CCM foundation, and to build a strong culture of volunteerism and philanthropy.