Vince Otterbein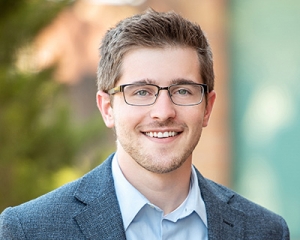 Vince joined Colorado Capital Management as an Associate Advisor in early 2020. A lifelong Colorado resident, he graduated from the Personal Financial Planning track of the business school at The University of Colorado at Boulder in 2018. He spent over a year at Charles Schwab as a registered representative, providing guidance and placing trades for clients before deciding to become a fee-only advisor.
Vince passed the Certified Financial Planner exam in November 2019 and is now working on the experience requirement to become fully certified as a CFP® Professional. He is excited to support CCM's clients with their financial planning and portfolio management needs.
In his spare time, Vince likes skiing, scuba diving, riding his motorcycle and traveling. He holds dual citizenship in the US and France, and enjoys visiting family abroad when he has the chance. Vince is always welcoming opportunities to learn and to better the communities around him.