Young Professional
There's no shortage of investment advice for young professionals to be found in the media or on the internet today. But piecing together that information into a solid strategy can be an overwhelming, time-consuming and often frustrating task. That's why many young professionals saving for retirement, college or other goals, conclude that hiring a trusted money manager like Colorado Capital Management is the best investment decision they can make.
Colorado Capital Management's experienced advisors can create a tailor-made investment strategy that helps you achieve your short-term and long-term goals without the hassle or frustration you've likely experienced in the past.
Case Study
Daniel – Young, Married Professional with Two Children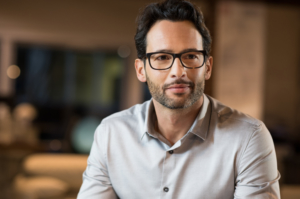 Daniel had limited success in managing his family's investments. At times, he would devote considerable time to researching investments and identifying promising opportunities, but would invariably end up buying at just the wrong time. Often, he would have large amounts of idle cash waiting for the next opportunity, only to have the market move up strongly while he watched from the sidelines. Finally, Daniel decided to hire a professional to manage his family's investments on an ongoing basis.
The Details
Married with two children

$250,000 combined annual income

Roughly $750,000 in investments, including 401K

Goals include saving for college education and retirement
Financial Planning & Investment Needs
A personalized financial strategy based on his goals and objectives, which integrated his 401k investment options

Ongoing investment management

Help in choosing the right college savings plan
The Solution
After unimpressive sit-downs with Wall Street brokerage firms, a friend referred Daniel to Colorado Capital Management. We were able to provide him with the comprehensive investment strategy he was looking for so he could spend more time focusing on his wife and young children and building his burgeoning career. He appreciated our independent and unbiased, "fee-only" approach to managing his investments, the level of attention he received – and, of course – the growth in his family's portfolio.