As a financial planner, I often engage my clients in discussions about what truly matters to them, especially when it comes to finding the balance between work and life at various stages of their lives and embracing the dynamic tension between the two.
Historically, people typically dedicated themselves to their careers until their mid-60s, then transitioned into full-time retirement, often relying on social security and a pension. However, with longer life expectancies and evolving work patterns over the last few decades, many have decided to semi-retire or work part-time instead of entirely stopping. This is smart financially and helps maintain purpose and connection with others.
Take Advantage of Remote Work Opportunities
My spin on this involves working full-time (which I truly love and need to do financially) but doing so remotely, in a location I adore, for an extended stay. This immerses me in its culture, lifestyle, and environment. Not only is life precious and fragile, but at 62, my time is NOW while I have energy, health, and mobility. It's hard to believe that I will be better positioned to explore and travel as I get older. This approach may cause me to work longer to finance these trips, but that is a tradeoff I am willing to take, especially since I love my career and want to maintain a sense of meaning and keep my brain engaged as I age.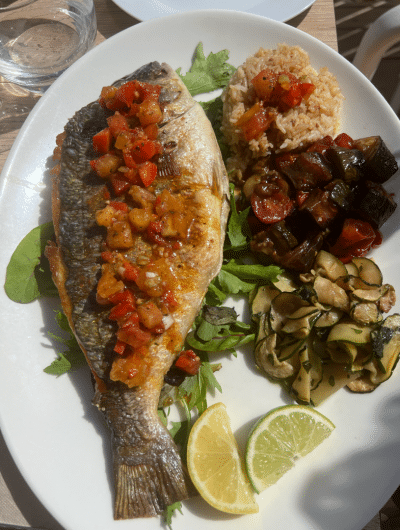 For me, that special place is the Mediterranean, particularly the seaside region of Southern France, which has immense beauty with crystal clear blue seas to swim and coastal mountains to hike. The local food and wine are delicious and healthy, with the Mediterranean diet often considered the best way to eat. The history and culture are inspiring with ancient, charming architecture and world-class art museums.
What's appealing about this approach is the recognition that living abroad, and traveling can offer a refreshing perspective and changed attitude. While at home, typical days revolve around productivity and accomplishments, which are rewarding. However, living in a foreign country makes you more aware, curious, and contemplative. With today's technology of laptops, Wi-Fi, and mobile phones, you can continue to work and collaborate without missing a beat, although time zone differences can be challenging. Fortunately, coffee and an early evening swim can help revive you.
For the past few years, my wife and I have been doing this, and after recently returning from Cassis, France, we are  genuinely committed to this philosophy and approach. Our trip planning is something we share and enjoy together. We often look for our next Airbnb on our return flight home.
The balance of working and living remotely in another country for a few months per year embodies this shift in mindset. It acknowledges that while productivity remains essential, the moments of reflection, cultural exploration, and learning during travel are vital and nourishing. It's about blending work and life in a cherished place, where you get things done and savor the richness of life's experiences and personal growth. It requires focus and shifting back and forth from exploring to working.
I welcome you to explore this fresh perspective on the evolving relationship between work and life. It's a philosophy that resonates with those seeking to balance their financial needs with their personal passions. It encourages curiosity and embraces new experiences, providing fulfillment in the journey as we navigate the changing landscape of our professional lives. If this is a lifestyle that appeals to you, I would be happy to discuss your situation and how you can make this happen.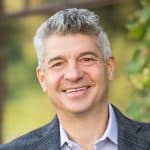 An entrepreneur and world traveler, Colorado Capital Management vice president and co-owner Lee Strongwater brings a global perspective to investments and life planning.