Education is one of the most powerful tools available to reduce inequality and foster a peaceful, prosperous world. According to the 2020 UN Sustainable Development Goals Report, despite decades of progress, approximately 258 million children and young people were not in school globally in 2018, representing about one-fifth of all school aged kids.
There are wide disparities between schools in wealthy communities and those in poorer ones—and the COVID-19 pandemic has only exacerbated those differences. Pandemic-related school closures affected 90% of students worldwide, setting their progress in learning back by months and even years. Remote learning tools like laptops and internet connectivity are out of reach for low-income students. The UN report estimates that 79% of students in wealthy countries will complete their studies on time despite COVID-19, but that only 34% of students in poorer countries will be able to do so. Impact investments in education—that is, investing for both a financial return and progress towards educational goals—is one way of addressing these considerable challenges.
In the U.S. and other developed countries, education is largely funded with taxes rather than private investments, so social impact education investing represents a relatively small, niche area in impact investing. The Global Impact Investing Network (GIIN), in its annual investor survey, found that education related investments only represented a little over 1% of the overall impact investing market in 2019.
Social impact education investing is challenging—it can be difficult to find opportunities that both contribute to better educational outcomes and deliver a competitive return—but worthwhile. Opportunities to make impact investments in education can be found in venture funds that invest in early stage educational technology companies and in social bonds that fund capital improvements and other school investments. If you're wondering how to become an impact investor, here are a couple of options.  
Venture capital investments in education tech start-ups
Owl Ventures is a venture capital firm that invests in education technology start-ups. Founded in 2014, the fund now manages over $2 billion in assets across multiple funds.  Owl Ventures concentrates primarily on education technology targeted at K-12 students in the United States, but it has made international investments as well. Its success stories include Quizlet, a self-directed learning program that gives students and teachers the tools to create flashcards and interactive study games for any subject. The company's value has increased by roughly nine times since Owl Ventures invested.   
Social bonds and other fixed income vehicles for impact investing
Owl Ventures is a form of private equity, with all the typical investment characteristics that you would associate with that asset class – long holding periods, high return potential and significant risk. For investors who are looking for education impact investments with lower risk, a fixed term and a defined exit strategy, "social bonds" may be just the ticket.
The concept of "green bonds" which invest in environmentally purposed projects is well established.   Social bonds apply this concept to projects with social benefits, such as affordable housing, healthcare,  or education.  Social bonds are often issued by non-profits.  Like conventional bonds, they pay interest and return principal upon maturity.  There are organizations such as Kestrel Verifiers that certify that a bond offering meets the Social Bond Principles established by the International Capital Markets Association.   School districts and charter schools have used social bonds to finance school facilities, especially in lower-income, under-resourced areas.  For more information on this topic, see this excellent article by Mark Medema, the managing director of the National Alliance for Public Charter Schools.
Investors can buy social bonds directly or invest in funds that hold them.  However, acquiring the bonds directly can be challenging.   The Equitable School Revolving Fund issued $283 million of bonds to fund public charter schools, largely in under-served communities, and was 9x oversubscribed.  One fund option that is more readily available (and more broadly purposed) is the Ecofin Tax-Advantaged Social Impact Fund (TSIFX).  This fund provides capital to fund essential community assets like schools, low-income housing, healthcare facilities, senior living and charter schools. Portfolio managers have experience in sourcing and structuring direct deals, with specific expertise in senior living and charter schools.
Invest for financial returns—and a better education for all
Like all impact investments, education impact strategies should be chosen carefully to make sure they align both with the investor's values and with his or her portfolio constraints and objectives. Your personal representative at Colorado Capital can help you determine how best to incorporate education impact investing into your strategy. Ask us how to get started today.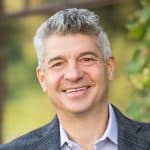 Lee has more than 15 years of experience in financial planning. He holds a bachelor's degree in political science from the University of Colorado and a master's degree in international affairs from Columbia University. He also holds the Wealth Management Specialist (WSM) certification.