---
For people interested in impact investing—that is investing in assets that can potentially generate an attractive return as well as positive social or environmental impact—sustainable agriculture provides intriguing opportunities.
Social impact investing in organic and sustainable farms can help slow the damage caused by destructive factory farming methods, while providing consumers with healthy, natural food. It's an expanding focus of our impact investing initiative, and we'd like to share why we think it's important and how to get involved.
Since the 1980s, agriculture in the U.S. has been dominated by large-scale factory farms, which seek to maximize production by employing large quantities of fertilizer, pesticide, antibiotics (for livestock) and water. Though this resource-intensive approach can increase yields, it has a cost—depleting soil nutrients, draining water reserves, polluting the environment, and increasing greenhouse gas emissions. Consider that:
One group of scientists estimated that up to one-third of agricultural land in the Upper Midwest had been stripped of fertile topsoil.1
A global survey found that 20% of the world's wells were at risk of going dry because of groundwater depletion.2
Nutrient run-off from farmlands in the upper Mississippi region created an 8,776 square mile dead zone in the Gulf of Mexico, the largest ever measured.3
Factory farming—especially of beef and milk—is a major contributor to climate change, accounting for more than 16% of human-generated greenhouse gas emissions.4
Sustainable Farming Explained
One way to slow and even reverse the damage is through organic and regenerative farming. Typically, sustainable farms are local, small-scale, and family owned. They use fewer carbon-based inputs like petroleum-based fertilizers and little or no pesticides. Often, they have greater crop variety, and they use less water, on average, than factory farms.
One 22-year-long study of the Rodale Farm in upstate New York found that organic farming produced the same yields of corn and soybeans as conventional farming, while using 30% less energy, less water, and no pesticides.5
Impact Investing can Maintain and Expand Sustainable Agriculture
Social impact investing focused on organic farming can jump start the transition to sustainable agriculture while potentially earning a market rate of return. It's a dynamic sector of the food industry, where demand for organic products has been growing steadily—and received a substantial boost during the COVID-19 pandemic, when consumers focused more than ever on health and safety issues.
In 2020, U.S. organic product sales soared by 12.4% to nearly $62 billion, more than double the growth rate in the previous year.6 The business is not only fast-growing but can be very lucrative, as consumers are willing to pay more for food and other items that they perceive as especially healthy.
One analysis found that organic items are priced, on average, at a 70.7% premium to similar conventional products.7 Farming organically also increases the value of the land; one survey found that organic land for row crops rented for 25% more, on average, than conventional acreage.8
How Policy Affects Impact Investing In Sustainable Agriculture
Governmental policy plays a critical role in shaping the future of impact investing in sustainable agriculture. Laws, regulations, and incentives can all drive or deter the transition to more sustainable farming practices. This, in turn, will ultimately influence the opportunities available for impact investors.
Government policies can provide direct and indirect subsidies (e.g. grants, loans, or tax breaks) to farmers adopting more sustainable practices. With a lower cost burden to make the switch, more farmers can implement environmentally-conscious farming methods. If more farmers engage in sustainable agricultural practices, more opportunities for impact investors to get involved with the movement can open up. 
Laws and regulations can enforce standards for what constitutes "sustainable" farming. These guidelines help ensure that investments marketed as such are genuinely contributing to positive environmental and social outcomes. Such laws and regulations enhance investor trust and protect them from misleading claims.
Further, policies can influence consumer behavior, thereby affecting market demand for sustainably produced goods. For example, policies promoting consumer education about the benefits of organic products may spur demand and, in turn, stimulate growth in the sustainable farming sector.
Recent Policies Helping Impact Investing in Sustainable Agriculture
As stated above, government policy plays a significant role in driving the transition towards sustainable agriculture and thus, opportunities available for impact investing in the sector. Below are some notable policy changes in recent years that have sought to promote sustainable agriculture and related investment in the United States:
The Agriculture Improvement Act of 2018 (Farm Bill): This legislation provided substantial support for sustainable and organic farming. The legislation increased funding for the Organic Agriculture Research and Extension Initiative (OREI), which supports research into organic farming methods. It also supported the Organic Cost-Share Program, which helps farmers cover the costs of organic certification.
The Growing Climate Solutions Act of 2020: This legislation is aimed at helping farmers and foresters engage in carbon markets. The act provides guidance and certification for farmers to implement practices that sequester carbon and sell carbon credits. This policy change promotes sustainable farming practices and opens a new potential avenue of return for impact investors.
Conservation Stewardship Program (CSP): This program is managed by the Natural Resources Conservation Service (NRCS), and it encourages farmers to maintain and improve their existing conservation systems. The CSP has a rewards-based system in place for those who manage their operations in a sustainable way. This policy creates a favorable environment for sustainable farming practices, thereby indirectly influencing impact investing in the sector.
Partnerships for Climate-Smart Commodities: This (United States Department of Agriculture) USDA initiative seeks to support ranchers, farmers, and forest landowners in their handling of climate change. It incentivizes sustainable practices and helps sequester carbon, reduce greenhouse gas emissions, and maintain resilience against the changing climate. This can be seen as a positive signal for impact investors in sustainable agriculture, who are keen to support environmentally responsible practices.
Challenges of Impact Investing in Sustainable Agriculture
Impact investing in sustainable agriculture has grown increasingly popular as a means of promoting environmentally friendly farming practices while generating financial returns. However, the process is not without its challenges. Investors often can face complex issues when trying to get involved. These may include: 
Identifying Opportunities for Investment: One of the key challenges is finding ways to invest. Most organic farms are small, family-owned businesses that traditionally rely on banks for financing. Therefore, creating channels to identify these investment opportunities and building partnerships can be a complex task for impact investors to figure out on their own.
Operational (Manager) Risk: Managing operational risk is another significant concern. The performance of an agricultural investment largely depends on the competence of the managers. An inefficient management team can compromise crop yield, resource management, and overall farm productivity, thereby undermining the potential returns on investment.
Changes in Commodity Prices: The fluctuating prices of agricultural commodities pose a significant challenge. Since the returns on sustainable agricultural investments are intrinsically linked to commodity prices, sudden drops or unanticipated changes can adversely affect the profitability of investments.
Weather Events and Crop Failure: Agriculture is inherently vulnerable to weather events and natural disasters. Unpredictable climatic conditions, from droughts to floods, can lead to crop failure and severely impact the profitability of sustainable agricultural investments.
Use of Leverage (Debt): Many agricultural operations, especially smaller ones, rely heavily on debt for financing. While leverage can amplify returns in good times, it can also exacerbate losses when things go wrong. This reliance on debt in sustainable agriculture can pose a risk to impact investors.
Regulatory and Policy Challenges: Agricultural activities are highly regulated and subject to significant policy influence. Changes in agricultural policy, environmental regulations, and trade agreements can have a profound impact on the profitability of sustainable farming operations. Investors need to be cognizant of the evolving regulatory landscape and its potential impacts on their investments.
How to Approach Impact Investing in Sustainable Agriculture
Overcoming the challenges associated with impact investing in sustainable agriculture often requires a combination of knowledge, patience, strategic partnerships, and policy improvements. Here are some potential solutions to the challenges mentioned above:
Building Networks and Partnerships: To overcome the challenge of identifying investment opportunities, investors can leverage networks and partnerships. Collaborating with agricultural organizations and local communities can help identify suitable family-owned farms in need of investment. Moreover, by working with a financial advisor, impact investors can have a go-to resource when analyzing and selecting their sustainable agricultural investments.
Due Diligence and Manager Selection: Mitigating operational risk requires the careful selection of farm managers and rigorous due diligence. This includes evaluating management's experience, track record, and their commitment to sustainable practices.
Market Research and Diversification: Impact investors can counter changes in commodity prices through diligent market research and diversification of their agricultural portfolio. This could involve investing in a variety of crops and commodities, thereby spreading risk.
Crop Insurance: Crop insurance is a common method of mitigating the risk of weather events and crop failure. It can cover losses due to a variety of adverse events, providing a financial safety net.
Financial Analysis: Investors should conduct a detailed financial analysis to assess the level of leverage a farm has, its debt repayment capabilities, and its overall financial health. This can help to avoid investments that are excessively risky due to high levels of debt.
Active Policy Engagement and Understanding: Regularly engaging with policy-making bodies and staying informed about regulatory changes can help investors stay up to speed and adapt to regulatory and policy challenges in the agricultural sector.
Start Impact Investing in Sustainable Agriculture
---
At Colorado Capital Management, we deeply understand the unique challenges and opportunities that come with impact investing in sustainable agriculture. We believe in the transformative power of sustainable farming – not just for the environment and local communities, but also for the broader economy. This is why we are committed to helping our clients navigate the complex landscape of sustainable agricultural investments.
We know that success in this space requires careful consideration of factors such as operational risk, fluctuations in commodity prices, weather events, and the ever-evolving regulatory environment. That's why our team of experts is always on hand to provide the necessary guidance, conduct thorough due diligence, and help build strategic partnerships that align with your investment goals and values.
We love helping our clients get involved with sustainable agriculture, and we'd be delighted to help you too. Whether you're a seasoned impact investor or just beginning to explore the possibilities, don't hesitate to reach out. Let's work together to create a more sustainable future for our planet while simultaneously driving value for your portfolio. Contact us today, by clicking the button below.
Editors Note: This article was originally posted in January of 2022. It has been updated for comprehensiveness. 
---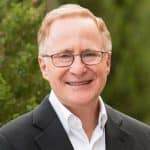 Steve Ellis has spent his career making an impact, so it's not surprising that Colorado Capital Management's founder and president launched the firm's entry into impact investing.